Barcodes in Retail Sector
▶
▶
Barcodes in Retail Sector
Barcodes for Retail Sector is important to keep track and manages of all sales each day. To make the process of billing fast and easy for each product in any retail market is defined by a particular number often referred as barcode number. This barcode number can be scanned by barcode scanners. Each value scanned by any barcode reader gets transmitted to billing system. Time taken by barcode scanners to scan a particular barcode number is quite less and system automatically assigns item related to that particular barcode number.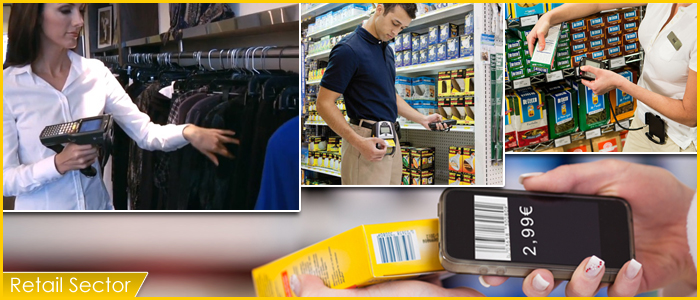 Here is no need to enter product name with the prices and other discounts manually, barcoding system automatically puts all the values in to the invoice. We provide barcodes generator software for retail industry to design and print various kinds of barcode labels, coupons, tags and stickers for retail industry.
Barcode Generator for Retail Sector
Retail business barcode software empowers you to generate labels, discount coupons etc. using various drawing tools including text, line, pictures, signatures and other designing objects. Create bulk number of barcode images using enhanced batch processing features.
Software supports all major linear and 2D barcode font standards for retail business.
Software Screenshot