Barcode Generator – Standard Edition
▶
▶
Barcode Generator – Standard
Edition
Description :
Barcode Generator – Standard Software allows you to design and print barcode stickers in linear as well as 2D barcode font standard for various commercial industries. Barcode software provides facility to design and create list of barcode labels using random series, sequential series and constant value series options.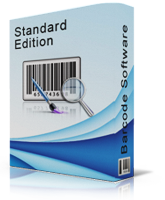 Easy to Download Free Trial Version
(100% Secure)



Software Features
Barcode image generator and labeling software create customized barcode labels using different linear and 2D barcode font standards.
With advanced barcode designing view, software allows you to generate barcode labels using text, line, pictures, arc and other drawing tools.
Provide option to align barcode header and footer.
Easily modify page settings while printing barcode labels or stickers.
Provide option to copy Barcode Label and paste at specified application including MS-Word, MS-Paint, MS-Excel etc.