Barcodes in Transportation
▶
▶
Barcodes in Transportation
Barcodes in Transportation
Distribution and transportation industry receive large number of products to be redistributed to retailers, to wholesalers, or directly to consumers, as well as to offer long and short term storage of products. To control rising operational wholesaler have innovative technology to improve efficiency. Nowadays distributors are using inventive barcoding technology to track and manage large number of goods.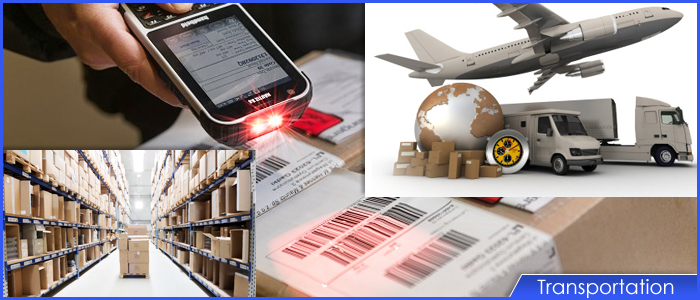 Barcoding system can track material and manage through each step of the work and keep detailed records on each piece in distribution industry. When a problem occurs in the output, managers can track the work back and quickly resolve the problem. Barcode system is one of the best ways to improve both quality and yield in virtually any multi-step process. We provide Barcode Generator Software for distribution industry to create and print barcode labels for supply and distribution industry.
Barcode Generator for transportation
Distribution and shipping barcode generator software helps you to design barcode images, which is used for tracking packaging supply products and maintain records.
Software features :
Support all major transportation barcode font standards.
Barcode designing view method allows you to create your own barcode labels using various drawing tools as per business requirement.
Provides facility to generate list of barcodes with advanced batch processing series.
Software has capability to save, export and copy barcode.
Create barcode with different barcode value. You can also enter barcode header and footer if needed.
Software Screenshot