Barcodes in Pharmaceutical
▶
▶
Barcodes in Pharmaceutical
Patient safety in hospitals or healthcare organization is major concern that doctors, nurse and staff aim to increase each and every day. However the proficient doctors are not immune to the occasional human error. Over the past few decades, there have been incredible advancements in patient safety, due in part to better technology. One technology that has had a tremendous impact is the barcode. In addition to increased patient safety and identification, this technology offers many other benefits, including improved operational efficiencies.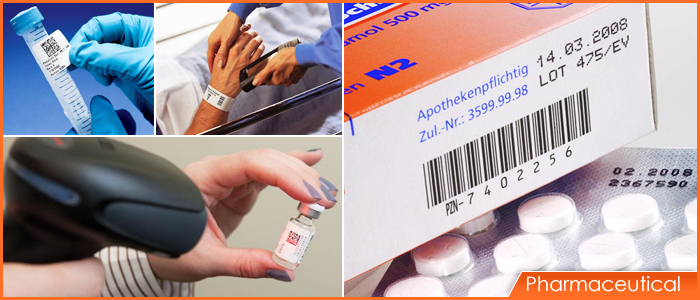 The barcoding system makes everyday processes more accurate and increase operational efficiencies in hospitals. Barcode technology allows practitioners to focus more on their patients, ensuring patients are safe and receiving the best care possible.
Barcodes manage many critical aspects
Patient records
Case sheet
Track and manage hospital products
Manage data quickly
Barcode Generator for Pharmaceutical
We provide healthcare barcode maker software to design and print different types of pharmacy labels for healthcare organization.
Healthcare barcode software provides facility to generate barcodes for medical equipment, patient details band, medicine barcode, pharmaceutical barcode images etc using any of the barcode designing method either barcode settings or barcode designing view. Using batch processing feature, you can generate series of printable healthcare barcodes easily using DRPU barcode software for pharmaceutical.
Software Screenshot