Barcodes in Manufacturing Industry
▶
▶
Barcodes in Manufacturing Industry
Nowadays every manufacturing company depends on a well-coordinated chain of actions to make their operations work effectively. Many manufacturing companies have initiated barcode labeling at the shipping dock to support their customers' compliance requirements. Today's manufacturing business utilizes barcoding and data collection systems to provide information crucial to the entire manufacturing operation.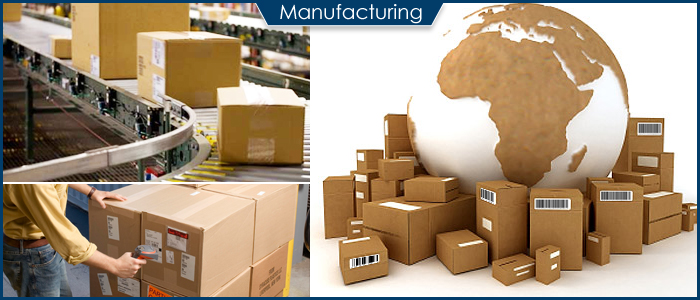 With the help of barcode system, you can track and manage your work flow from production to delivery, increase efficiencies, reduce production non-conformance errors and monitor productivity within your manufacturing company. If you are into a manufacturing business and want proficient barcode generator software, then we can help you. We provide barcode label maker software for manufacturing industry to design printable barcode labels for tracking products details in manufacturing industry.
Barcode Software for Manufacturing Industry
Barcode generator software for manufacturing industry provides two ways to design barcode images –
Choose your designing method and generate barcodes accordingly.
Software Screenshot
In barcode settings method, you can generate barcode image using various settings including general settings, font settings, color settings and image settings.
In barcode designing view method, you can design printable barcode labels with text, signature, barcode, pictures, watermark and other drawing objects.